Hey everyone,
I got this bass from Paulo in a trade for my Rickenbacker earlier in the summer. It's been holding me over while my SB-1 had fretwork done. But I've got the SB-1 back and yeah, she's my girl. So I'm letting this one go to fund a new SB-2.
Three-tone sunburst over alder. Neck is modern C, 12" radius, and 1 5/8" wide at the nut. Perfect in every way.
$750 shipped CON US
----but only for a limited time. I'm headed to UpFront Guitars on Wednesday and will trade this in towards the SB-2 if it doesn't get any interest here (they make it super easy).
Attachment: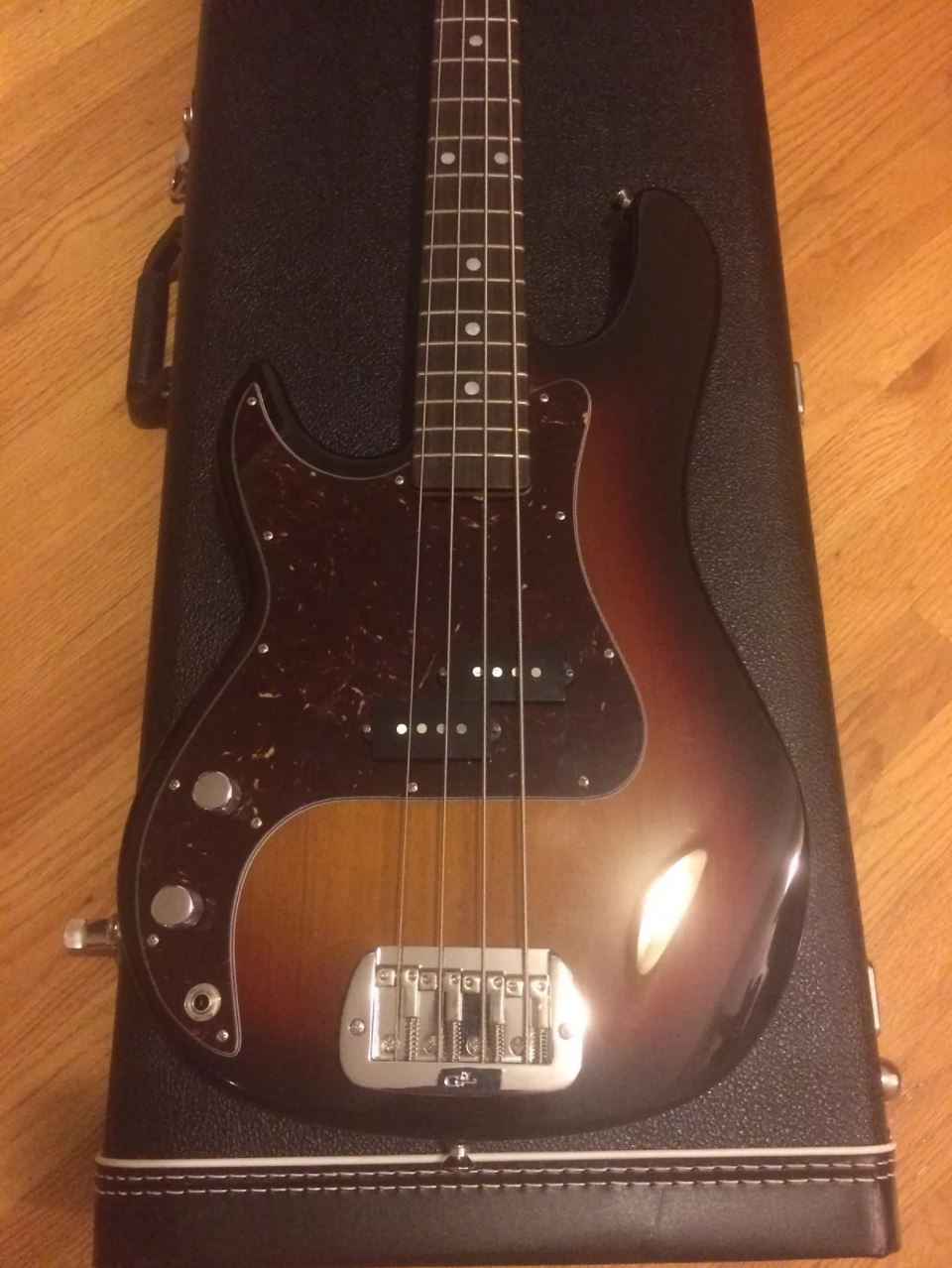 Lauren Slim Bacall.JPG [ 141.88 KiB | Viewed 2164 times ]
Here's Paulo's original listing:
viewtopic.php?f=17&t=8370
Paulo took some great photos here:
https://www.flickr.com/photos/paulohenr ... 1718517534
Right now it's wearing the tort pick guard, which I prefer, but the bass includes both pick guards, the case, and the original paperwork.
Thanks for looking!
-tim