Attachment: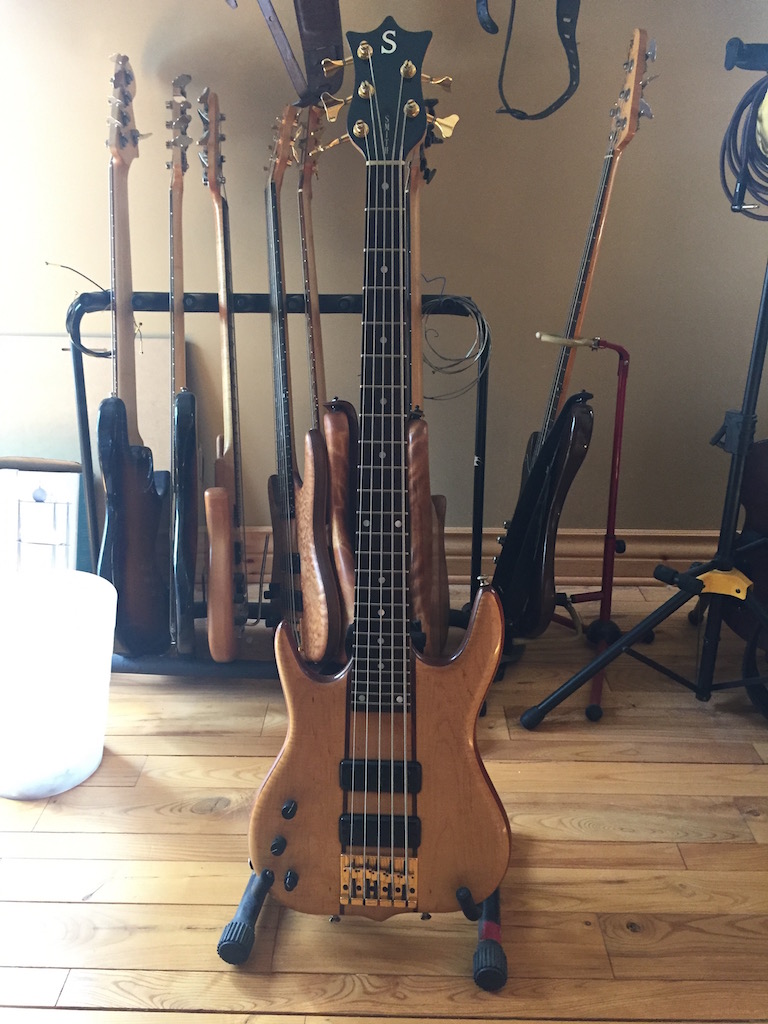 KS CR5.jpg [ 203.49 KiB | Viewed 5783 times ]
Here's a great fiver ! A Chuck Rainey 1993 Ken Smith.
The bass is in superb condition even if it has almost 25 years of age.
I've put a brand new BT preamp which is the original preamp for that bass. It was missing when I bought it a few years ago. There are 2 strap-locks holes in the back and that is about it for the odd stuff on that bass. It plays like a charm with the low action and the 19mm spacing. The shape of the neck is really good and makes it easy to play for a 5 strings.
I'm a sucker for the Smith sound and this one is it !!!
The glossy finish is still excellent and nobody can tell that this is a 1993 bass.
I'm asking $2,500 with a soft case.