My first post!
Here are a few of my amps that I really like.
This is a 1966 Ampeg B-18-N all original (tubes and all!) except for the speaker was reconed by Jess Oliver. Not loud enough for most gigs but it has "The" tone!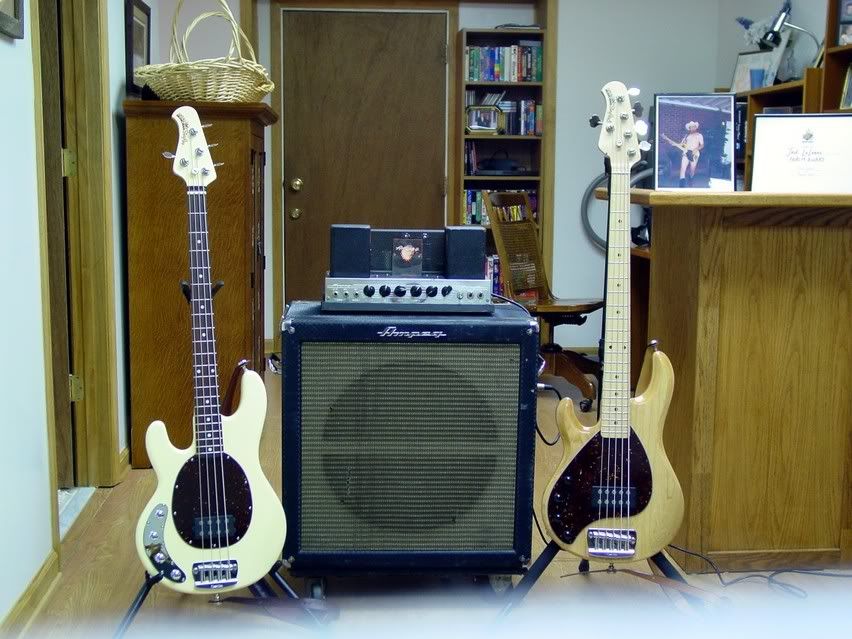 This is a reissue Ampeg B15R with the very hard to find B15E extension cabinet. I just got this one back from the shop, I have a great amp guy and he souped this one up, it just kills!
A group shot of the obligatory Ampeg SVT-CL/810E, Ashdown ABM 500 C210/ABM410, Bose PAS, the B15R stack and a couple of my keyboard amps.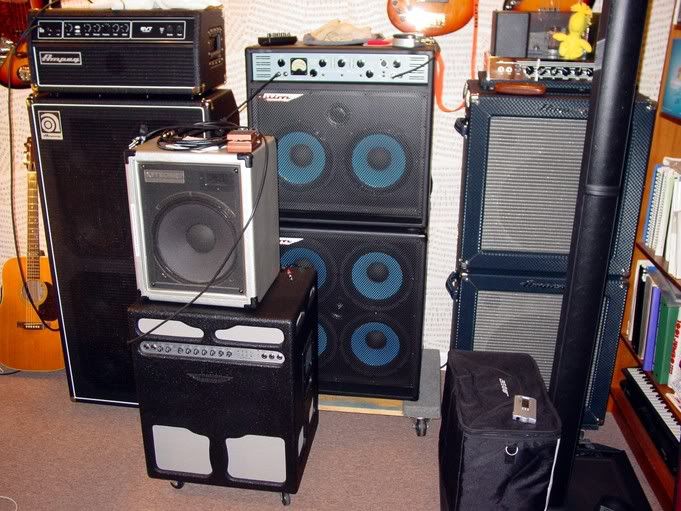 An attempt to recreate the 66 B-18-N in a more powerful configuration, Crown XTi 2000, Demeter 201s and a SWR Big Ben 18''. It sounds pretty good and it is loud but it ain't close to the Ampeg in the tone department.
This is the rig I actually use the most, a MarkBass LMII and a Bergantino HT112 or two.