Hi, im selling my Rickenfaker here, not playing bass anymore with a band, plus im switching to guitar. So im thinnin the herd.
Actually not a "classic" faker, as it was built by a luthier for me.
This is a rick 4001 copy loosely based on the V63 Model.
Pickup are custom made, hardware is original rick.
I've personally redone the shielding with copper foil in order to mitigate the classic single coil buzz, plus rewired with a plug n play wire kit, so you can install your own pickups with ease if you want.
Im asking 950 EU OBO shipping excluded
If you're interested in it for a project, i can sell it as parts, we can talk about it.
Bass is located North Eastern Italy, i prefer to ship just in the EU.
Feel free to ask for pictures, sound clips, etc.
Attachment: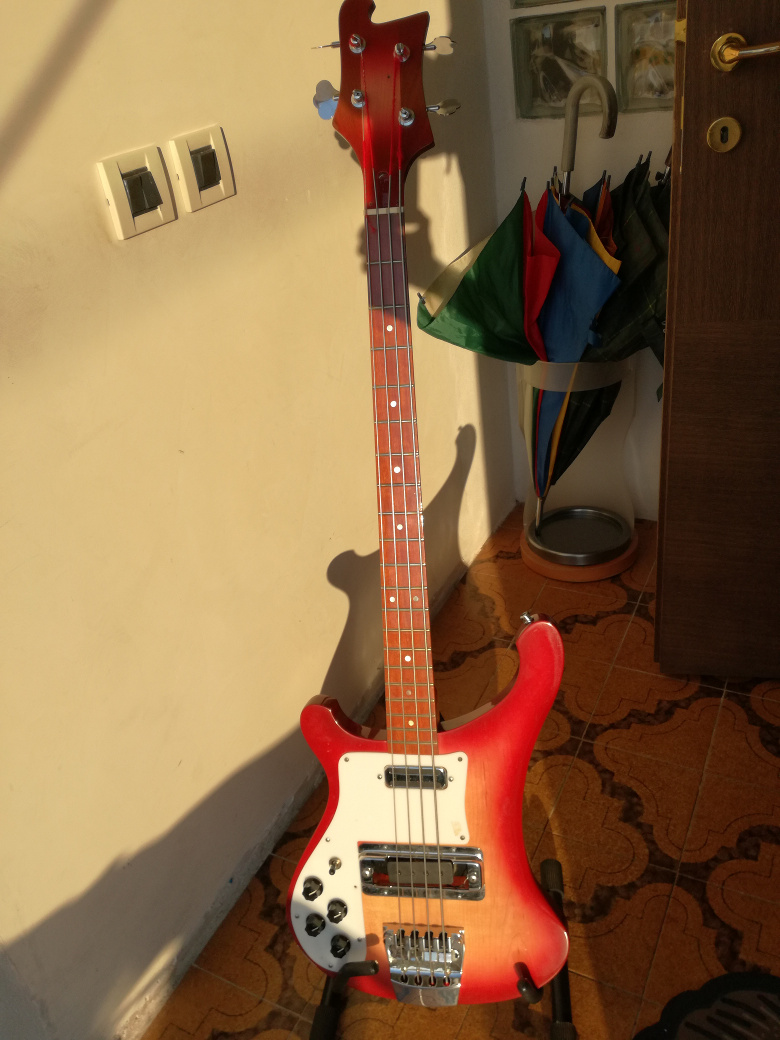 IMG_20180929_174318_s.jpg [ 256.61 KiB | Viewed 564 times ]
Thanks