Here is the deal:

A year ago or so, I tried the Squier Jaguar bass (active, long scale, not the SS) at a local GC and really loved the sound.

Unfortunately, as it is often the case, this model is not available in a lefty. Not discouraged, I bought a new right handed Jaguar and sold all the parts except the electronics and pups.

Next, I bought a nice Squier PJ, a perfect candidate for the mod. Turned it into active with the addition of a battery box for the Jag's electronics.

Also changed the bridge to a high mass and added decals on the fret board.

So all-in-all a great bass and probably one of the few lefty Jag in this configuration! Want to know how it sounds? Just try one of the righties when you go visit your favorite music store, there are plenty around, but on the overall it has a very large sweep of bass and treble frequencies and the two volumes add tons of possibilities. Definitely active!

Every original part is included with the sale:

- original pickguard.
- original electronics and pickups.
- original bridge (not shown on pics).
- strings are new (I believe Fedora).

Condition: some scratches here and there but nothing dramatic.

Color is a beautiful red, neck size is JB size (1.5in).

A steal at $200 + $15.00 shipping in the continental USA.
Attachments: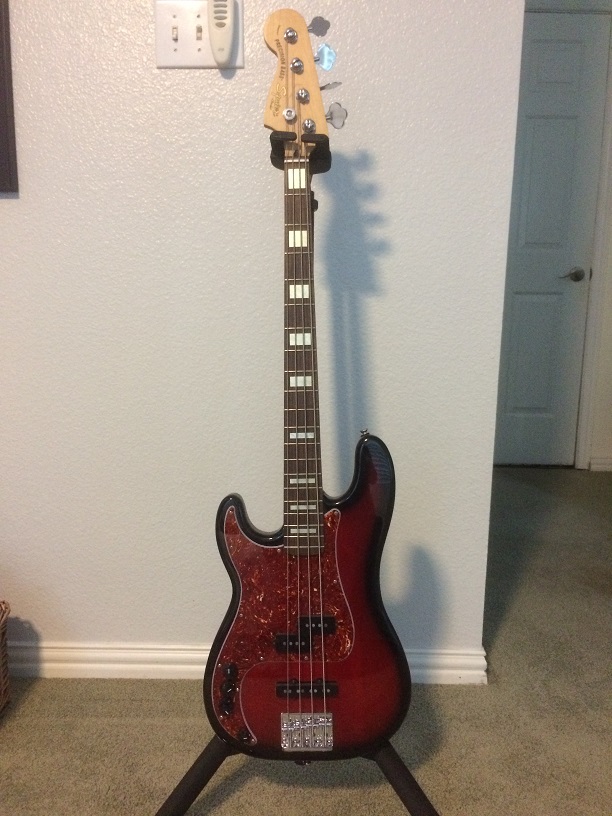 IMG_2056.JPG [ 167.11 KiB | Viewed 1551 times ]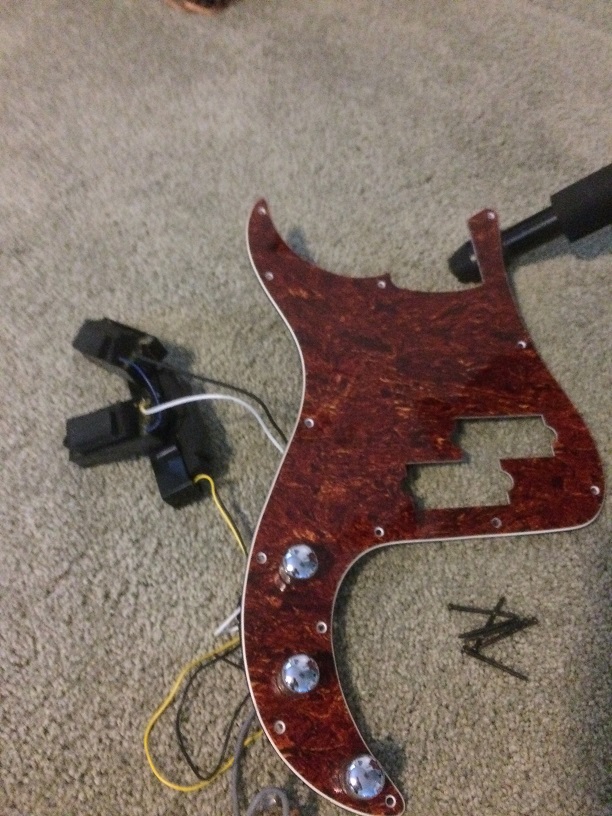 IMG_2059.JPG [ 205.31 KiB | Viewed 1552 times ]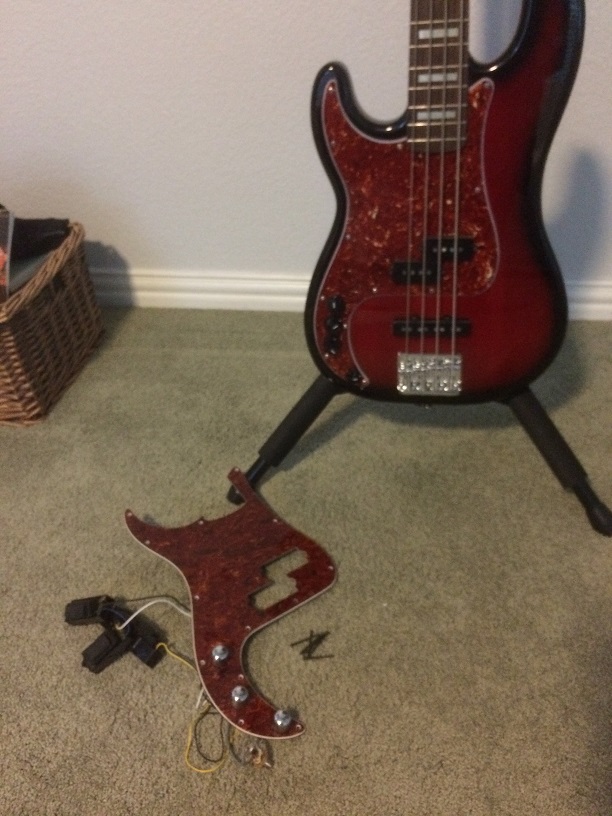 IMG_2058.JPG [ 162.56 KiB | Viewed 1552 times ]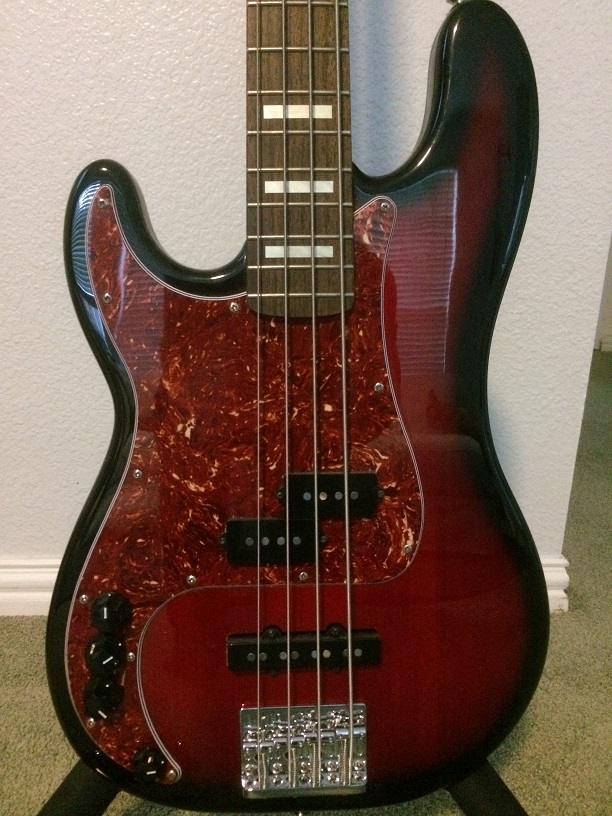 IMG_2057.JPG [ 202.48 KiB | Viewed 1552 times ]
Last edited by Yolly111 on March 19th, 2017, 6:45 pm, edited 1 time in total.