1 year old, mostly in case.

Deep Night Burst Quilt over Flame Maple Gloss finish + 5-PIECE Maple / Mahogany neck. Rosewood Fretboard.

The SWEET thing about Bromberg's design, IS the way the BASS BALANCES on you thigh, PERFECTLY!

THIS Carvin-Kissel is mint / NEW condition, less than 10 hours use on strings & frets . .
Currently bottom string is tuned down to an "A" with a custom ordered, slightly FATTER string.

Kiesel "Radium" Humbucker Bridge pickup + Radium Single coil at the neck.

4 local neuro-surgeons refuse to operate on my back & neck . .
Sadly, I'm selling off most / all of my gear,
I simply can't play anymore, EVEN on the couch.

Text -Joe @ 513-250-0621

Hard-shell case included,
Was $2,200 Brand new.
Asking $1,600.

Make me an offer I can't refuse.
Attachments: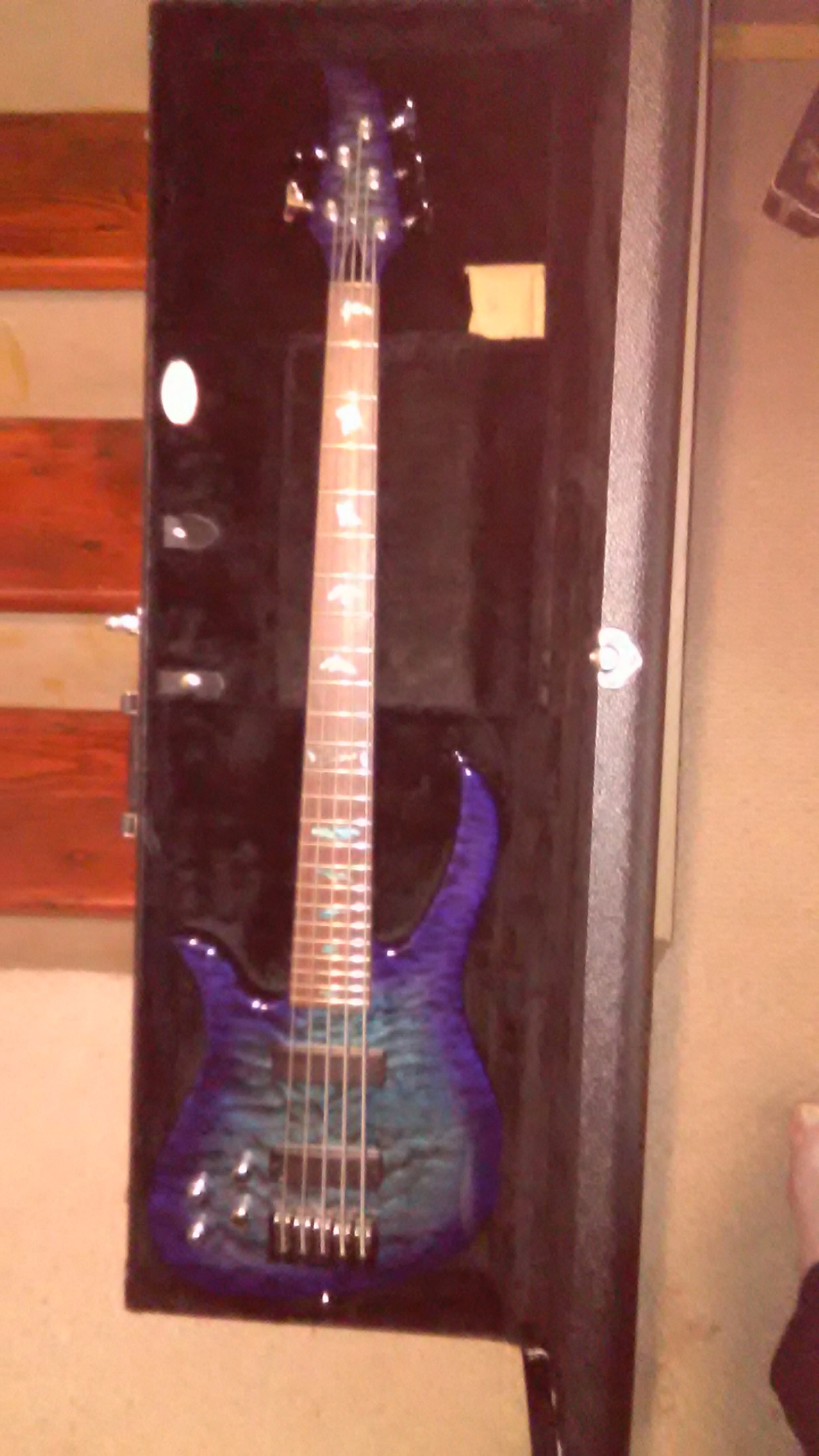 IMG_20191208_130411[1].jpg [ 476.26 KiB | Viewed 3596 times ]