fivebass52 wrote:
- maple neck
- no dots or blocks… it's a fretless! (fret lines are acceptable….)
- gold hardware
- white knobs/blk position mark - no control cavity plate
-triple layer white pickguard - wht/blk/wht
of course, this is the Verdine White model! Otherwise, all of the above, with chrome hardware....

Thanks. Normally I do not like gold hardware AT ALL, but something about a white bass with gold has a nice look to it in my eyes. The Verdine White model is pretty slick. My inspiration was actually the Larry Graham Moon bass, but the Verdine White bass is similar in its look and I could get behind that. I just did some quick Googling and found what you see in the attachment. It looks like he's a gold knobs guy, at least with this version of his bass.
I really like the concept of having a pickguard with no control plate and was playing with that a little bit last night as well. Part of me wants to keep this as "clean" as possible, but I am not ruling out anything. I'll render up the version you suggested and see what I think (I'll also post it here). Interesting idea to have white knobs; I hadn't considered that and will also try that!
I saw a picture of a DIY fretless maple fingerboard with pearloid block inlays and I was hooked. The render doesn't do it justice. Here are a few images below.
Attachment: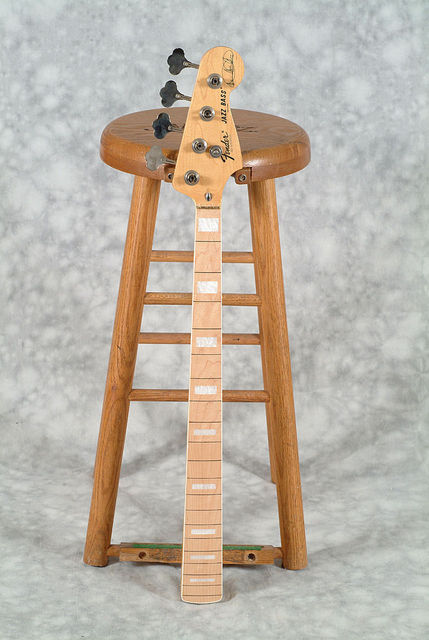 Fretless Neck with White Blocks 01.jpg [ 51.12 KiB | Viewed 10006 times ]
Attachment: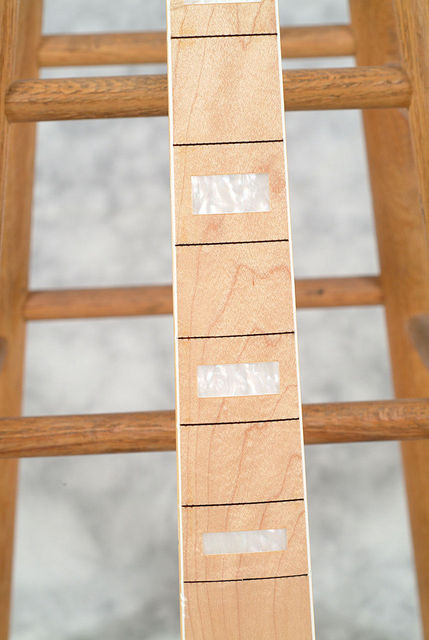 Fretless Neck with White Blocks 02.jpg [ 43.04 KiB | Viewed 10006 times ]
Attachment: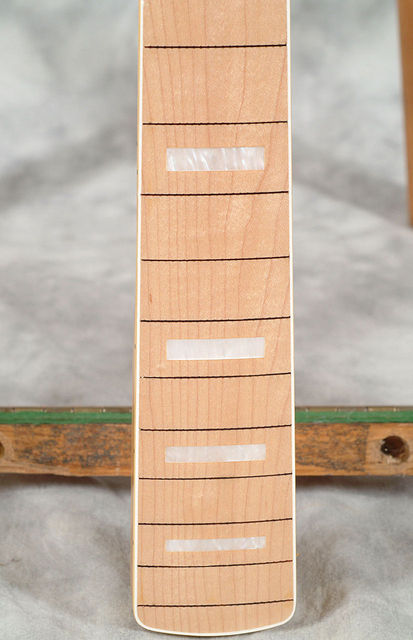 Fretless Neck with White Blocks 03.jpg [ 41.1 KiB | Viewed 10006 times ]