SOLD!!!
I recently completed this bass and have finally had time to snap a few (rather poor) images so I can offer this up for sale. Here's the juicy details:
Regenerate Guitar Works
Vintage Recording Bass™ VRB-P4
model
- Alder body finished in gloss black
- Maple/AAAA Bridseye 21-fret neck, 1-5/8" nut width, modern 'C' shape that's .80" thick at 1st fret, zero-fret, black side dots centered on fretboard edge, no face dots, silky smooth satin finish
- Nordstrand NP-4 split-coil P-style pickup
- Hipshot Ultralights
- Hipshot bent plate bridge
- true reverse taper 'lefty' 250K ohm pots, Orange Drop .047uf cap
- solid Pearloid pickguard
- Dunlop strap locks
- copper foil shielding with soldered seams, all cavities and bridge connected to common ground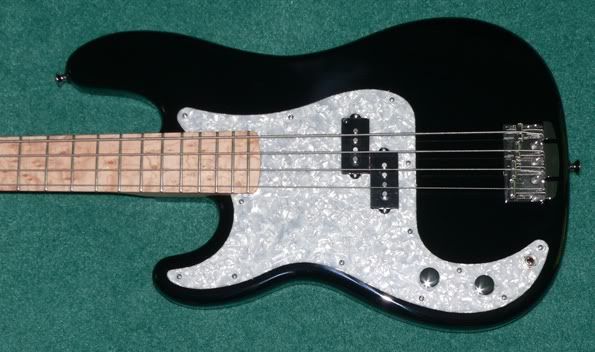 This one has all of the grind you'd expect from a vintage P, and is set-up with super low action so it plays effortlessly
Thanks for looking!
R