Gibson Thunderbird Bass 2018 Ebony Lefty
You know the drill on these. Gibson filed for bankruptcy and who knows if these will ever be made lefty and the future of the company. Here's your chance to snag one in minty condition. I recently upgrade the tuners to HipShot UltraLite's because the stock Gotoh tuners were not very good. Time to thin the herd again.....
Specs:
* Very Limited Run for 2018 and SOLD OUT everywhere
Body and neck: mahogany
Neck profile: rounded
Fretboard: rosewood (Dalbergia latifolia)
Scale: 34"
Frets: 20
Nut width: 38 mm (1.50")
Nut: TekToid
Tuners: "Upgraded" to new HipShot Ultralite. Stock Gotoh removed.
Bridge: 3-point full contact Babicz bridge
Pickups: Rhythm T-Bird (neck) and Lead T-Bird (bridge)
Colour: Ebony Black
Pickguard: Custom Black and stock White inc.
Incl. Gibson T-Bird Fitted Case
Made in the USA
Pics are of the actual bass. I was going to hold onto it for a while but have to fund a amp. The case is heavy like the old cases used to be. Its a killer fitted case. This is going to cost a bit to ship due to the weight and the case is oversized 54" long.
Leftybassist members: Price is listed on Reverb listing ($1350 plus shipping). PM me if you're interested.
https://reverb.com/item/12274357-gibson ... anded-bass
Attachments: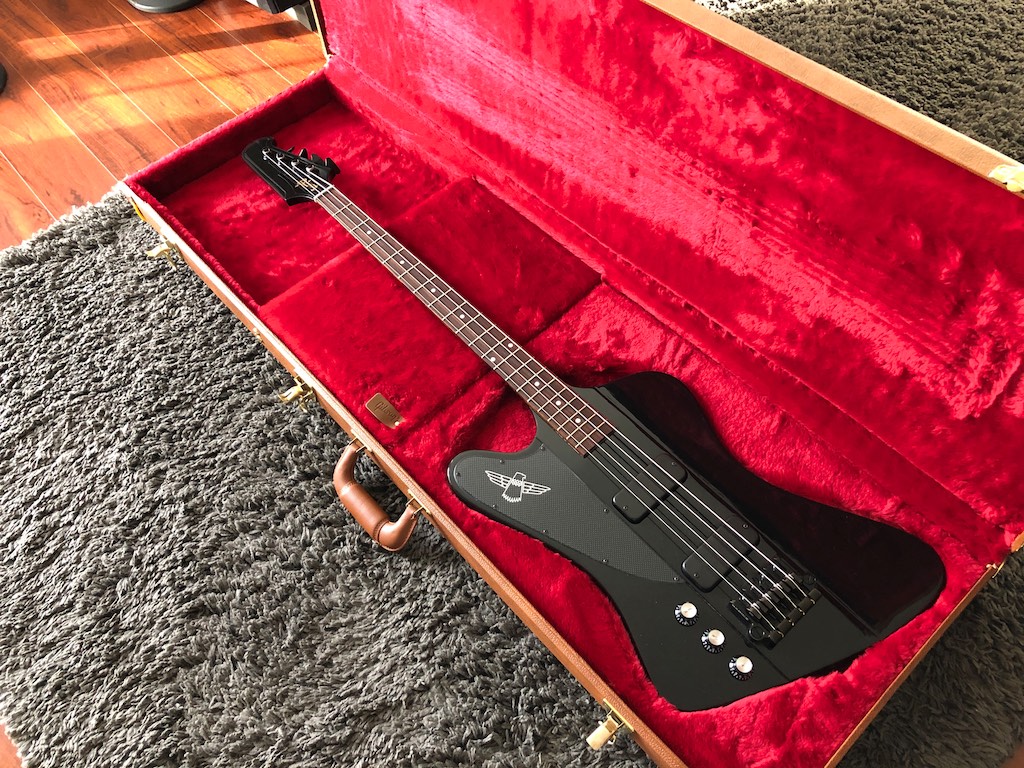 Gibson-T-Bird 01.jpg [ 317.78 KiB | Viewed 1437 times ]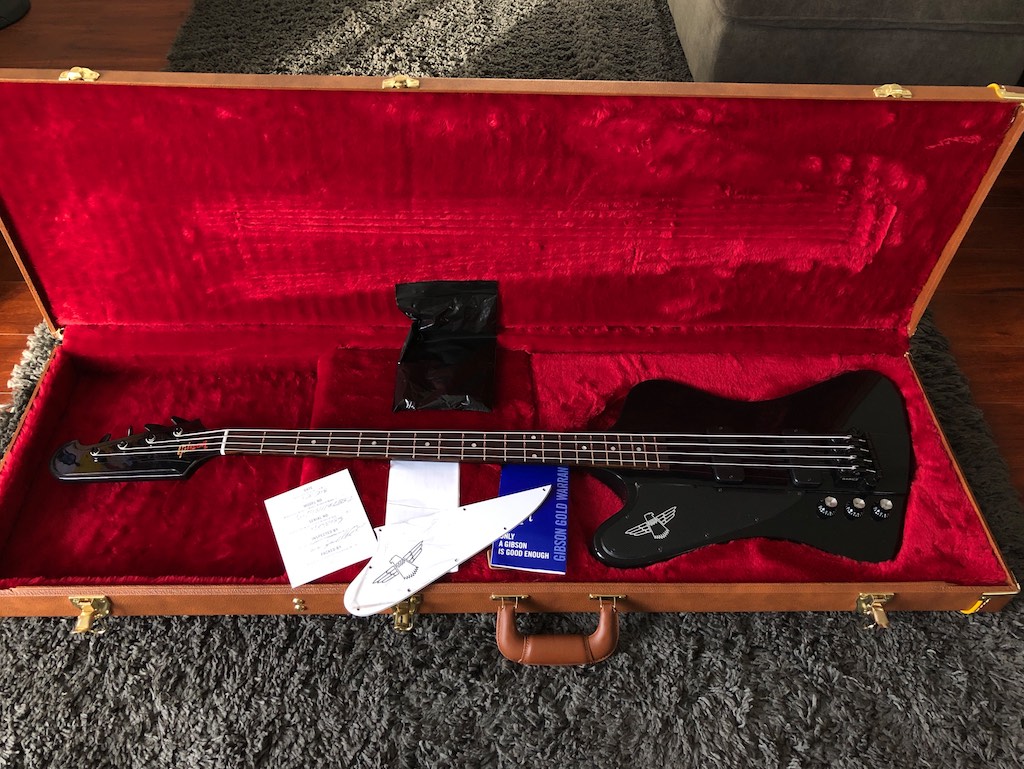 Gibson-T-Bird 02.jpg [ 227.99 KiB | Viewed 1437 times ]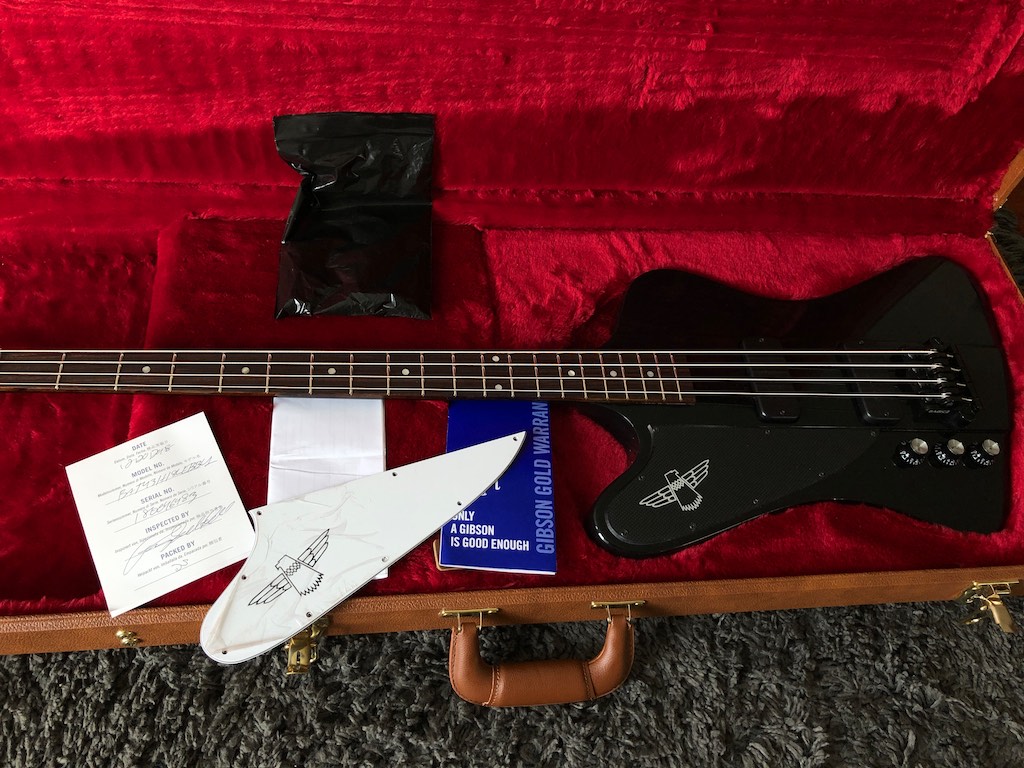 Gibson-T-Bird 03.jpg [ 206.99 KiB | Viewed 1437 times ]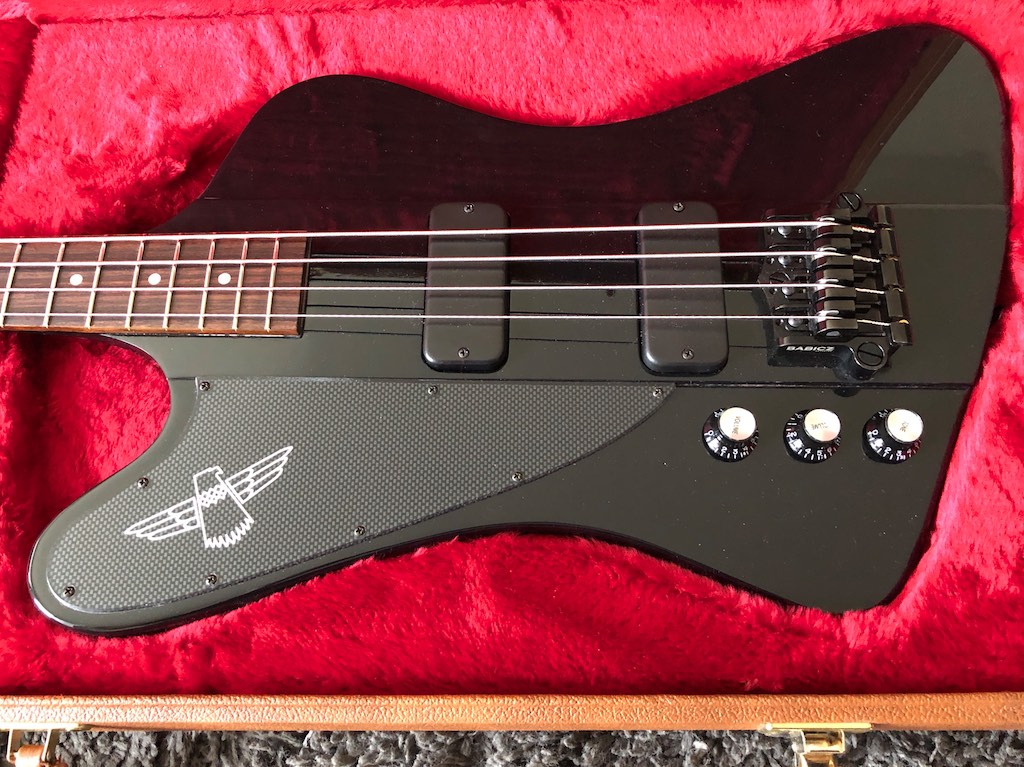 Gibson-T-Bird 04.jpg [ 223.94 KiB | Viewed 1437 times ]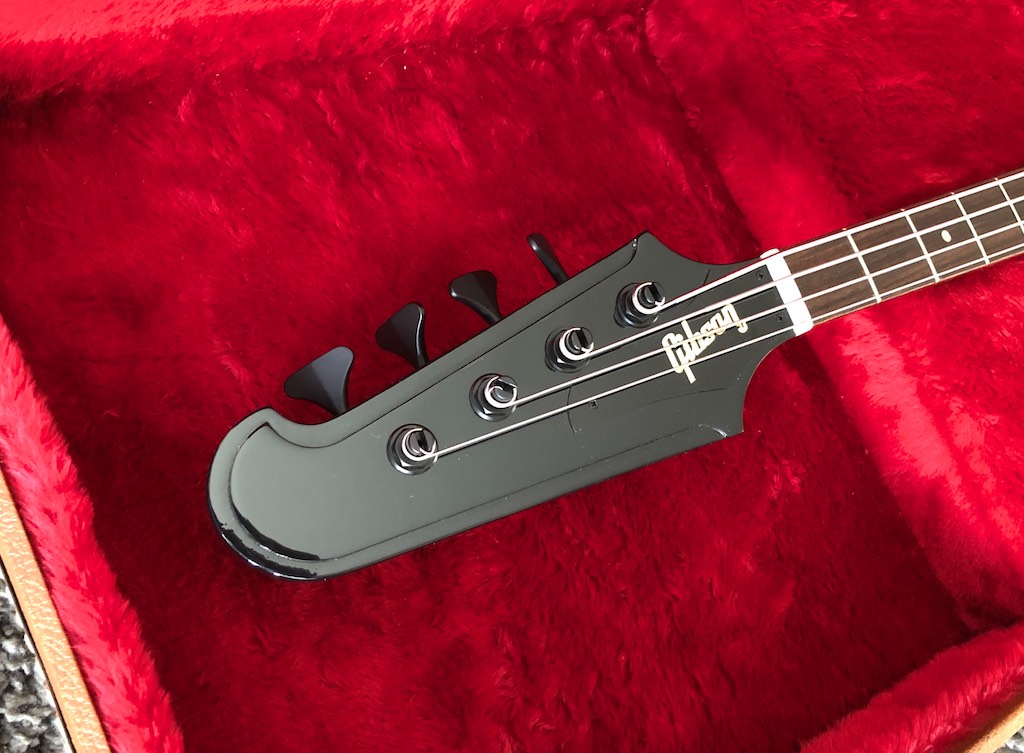 Gibson-T-Bird 05.jpg [ 148.08 KiB | Viewed 1437 times ]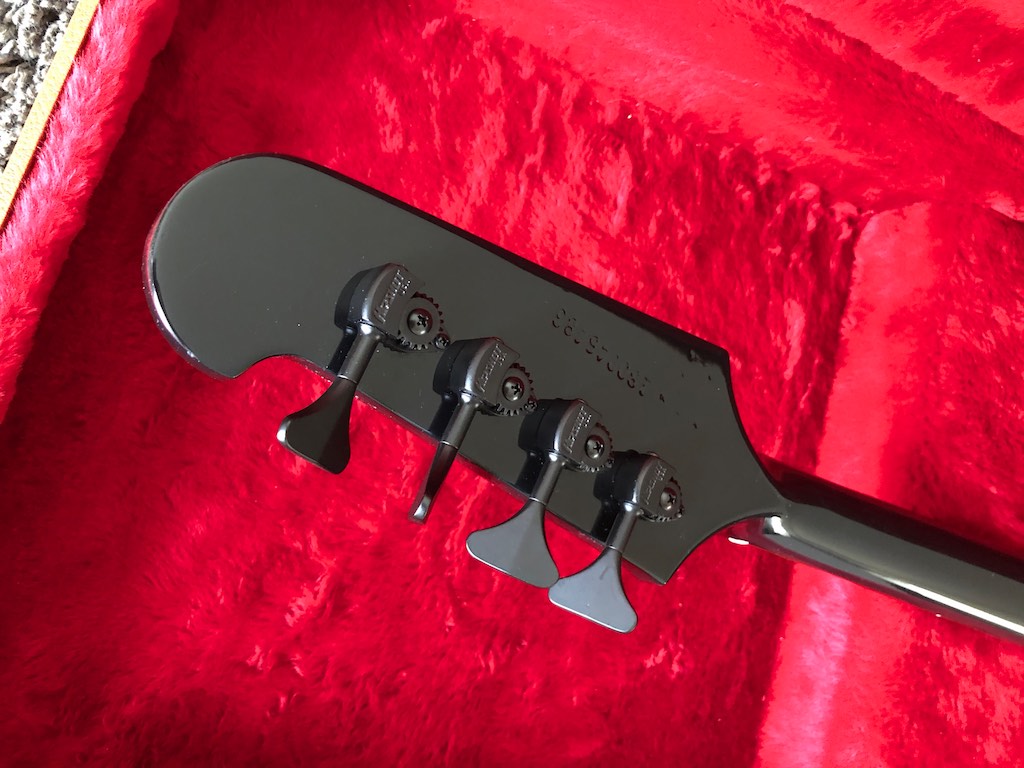 Gibson-T-Bird 06.jpg [ 145.16 KiB | Viewed 1437 times ]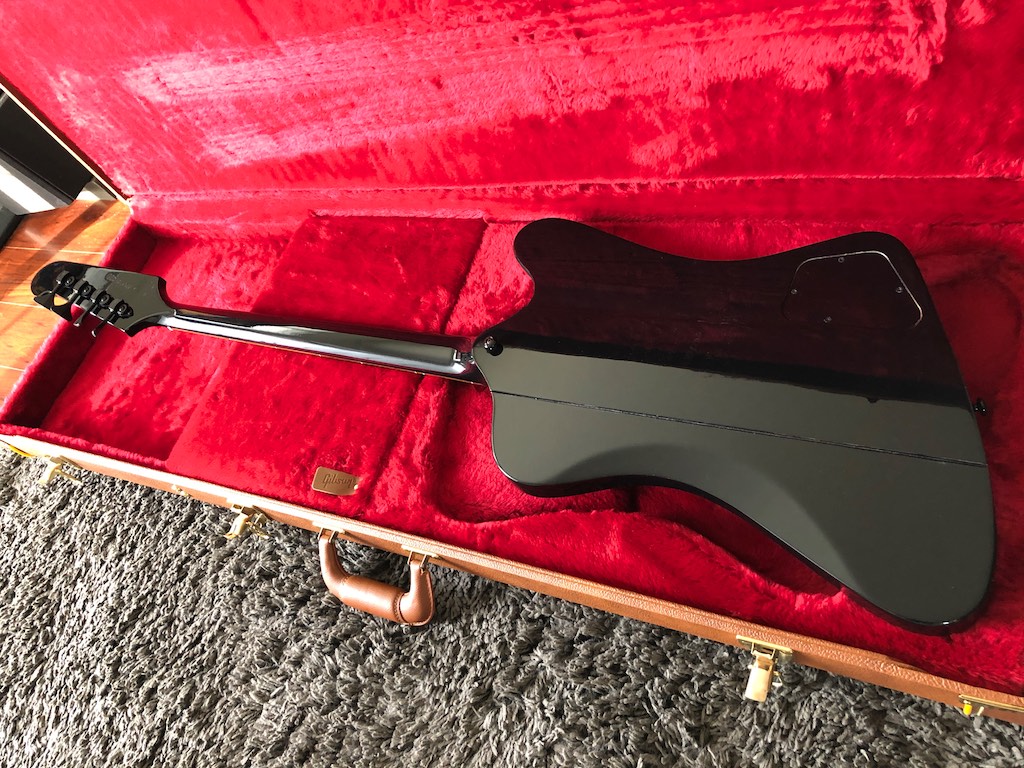 Gibson-T-Bird 07.jpg [ 259.95 KiB | Viewed 1437 times ]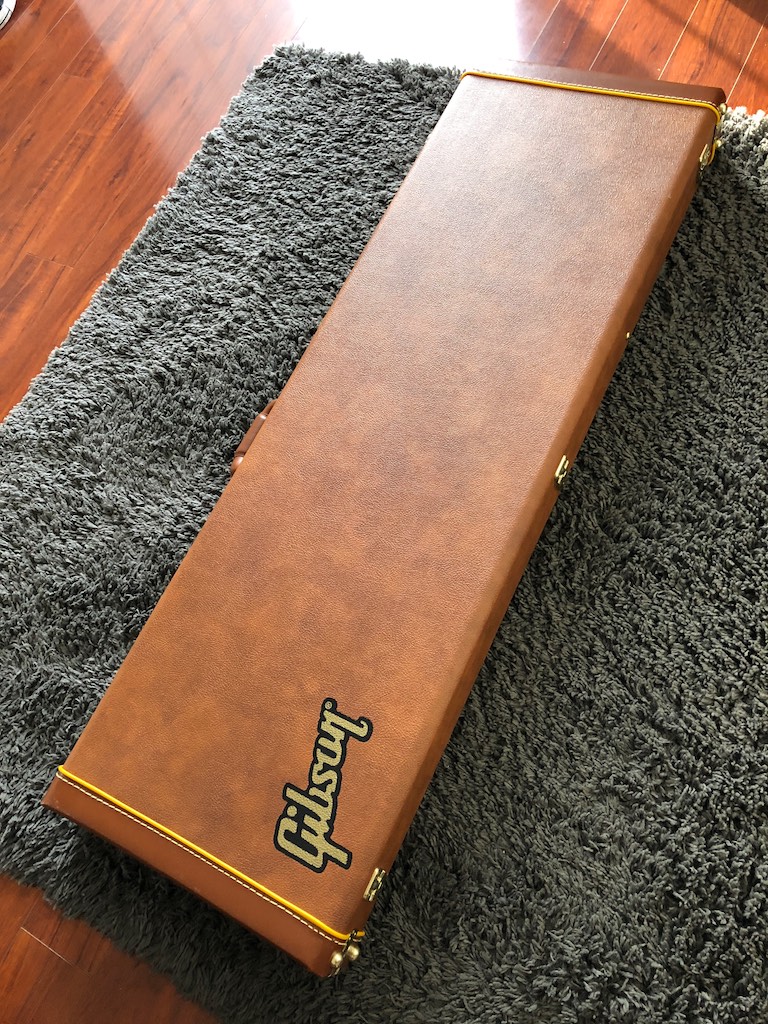 Gibson-T-Bird 08.jpg [ 331.26 KiB | Viewed 1437 times ]