Recently, I needed a set of 2 per side Schaller Titans ala 74 - 75. I always go to EBay to see what is available. But wanted to be sure if the Schaller M4S is reversible.
Pic linked from Schaller. If reversible, I thought, my options are greatly increased! As no-one in a 2 week time frame could honestly answer this question: I bought a brand new set in the 2 x 2 configuration that I needed. I learned 2 things: they are not reversible & they are not pre-lubed. Schaller makes a smorgasbord of bass tuners & all have met a great need for various manufacturers. Actually I learned a third thing: Old Schallers are advertised at a higher price than new. This is without anyone showing what makes them worth more at all. I wanted no name Schaller M4S. Oh well, I'll keep my eyes on this & move on.
I am a big fan of the Grover (Wavy Elephant Eared) Titan tuner (No longer in production as the current model actually doesn't share any interchangeable parts with it.). A few years back I had to prove to myself that they are indeed reversible & wrote an article on it for the BC Rich forum that I work with. Perhaps this will help you all as well!
Cleaning & Reversing Grover Titans:
Inline set of Elephant Ears as bought: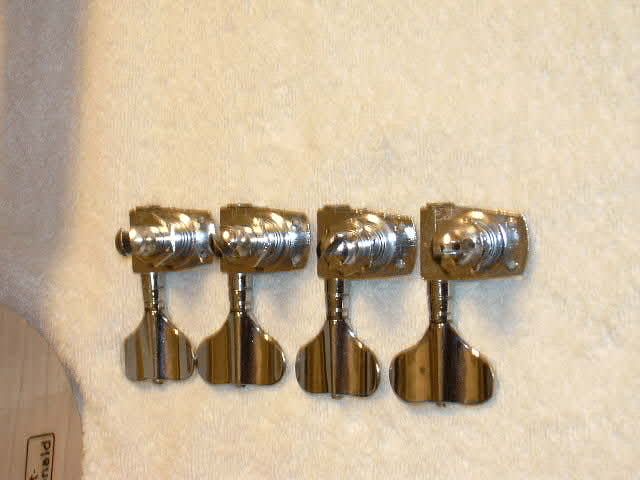 Removed the Elephant Ear knob.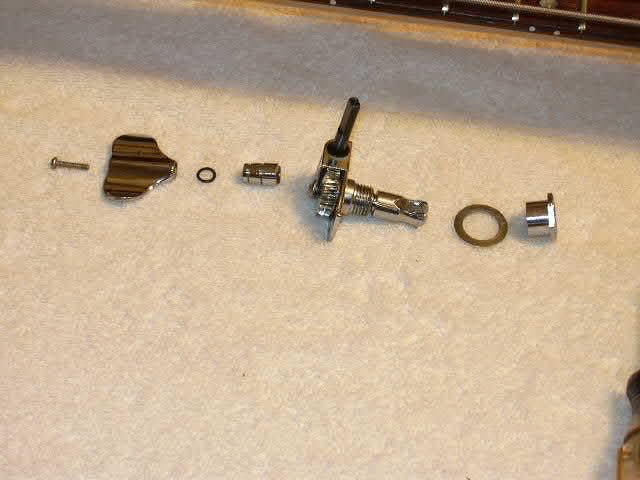 The worm gear (shaft the knob goes on) will not back out until the string post & round gear
are removed. It's a tight fit. Use a drift & hammer to tap it out.
Exploded view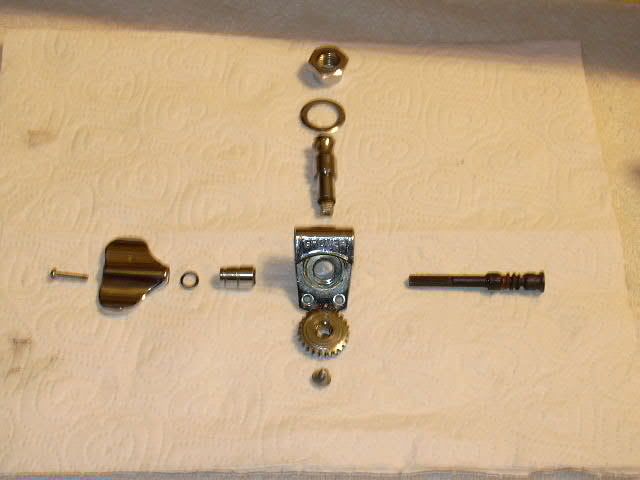 Like the guitar tuners, these are reversable. Just put the wormgear shaft in from the other
side. Be sure to use Liquid Graphite. The fit is extremely tight (as expected in a precision
piece of equipment) so be sure to keep the shaft lined up properly while persuading it into
place. Go ahead & reassemble the tuning peg.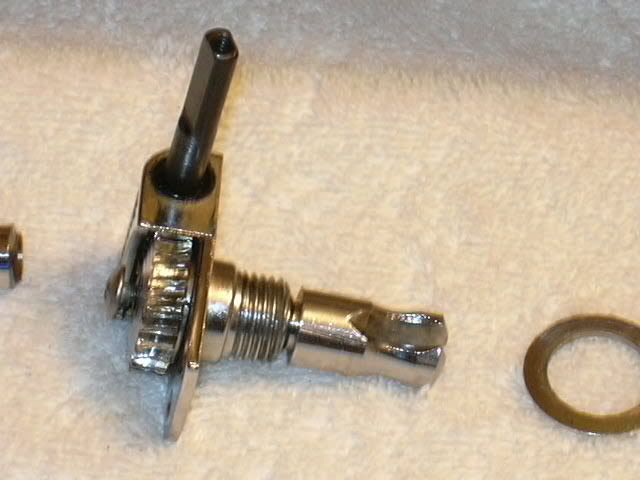 The string post is also very tight going back in. Lube it up. I put the round gear in place
(meshed with the worm gear) & line up the square of the peg with the hole in the gear.
Once the peg is lined up, I hold the gear with both thumbs & press it in as far it I can with
my fingers. I add the retaining screw & tighten on it to finish sucking the peg back into place.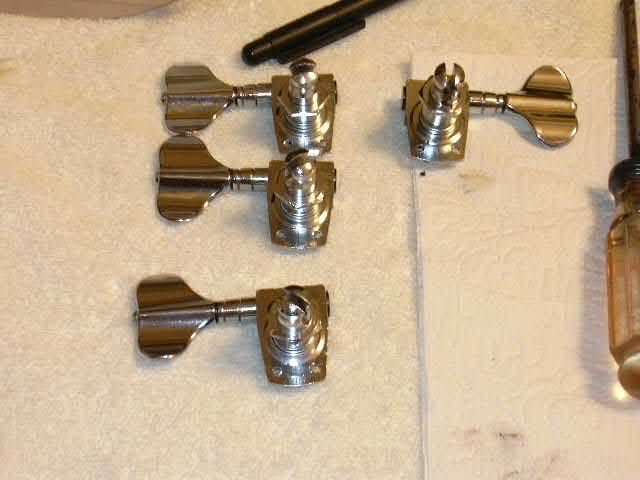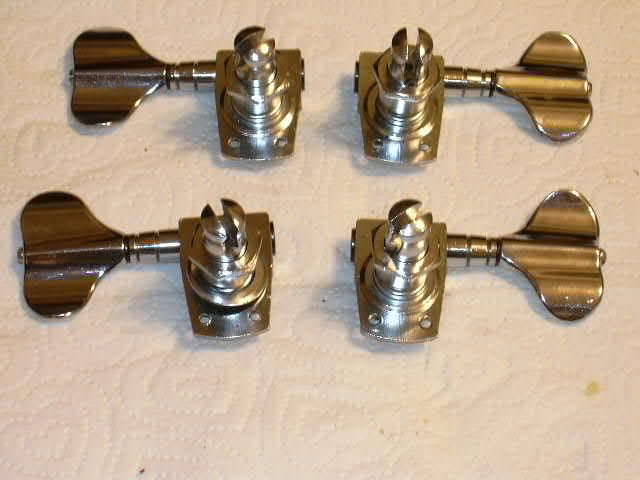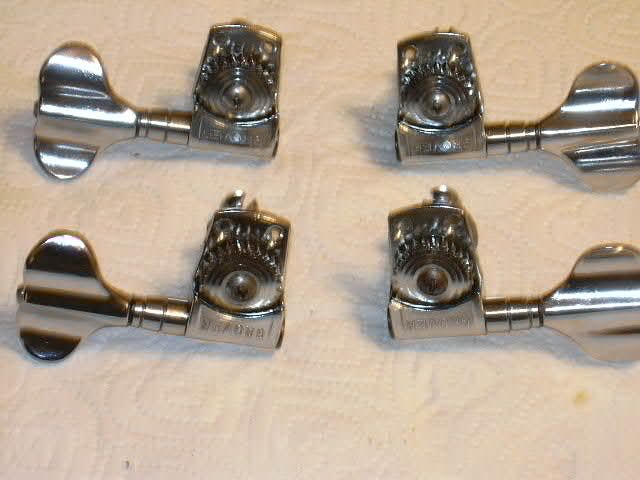 From 4 inline to 2 per side; all cleaned up, relubed & good to go!