I would not recommend changing anything on basses that have historical value (kills me when I see someone refinish a 1969 P-Bass) but for these basses I changed the pick guards on one and had one bass refinished and finally found the right pickguard that I believe had a dramatic effect. I still keep all the old parts just in case I want to bring it back.
The first is a G&L 100, great bass but it was not looking vintage but looked like an old Dodge.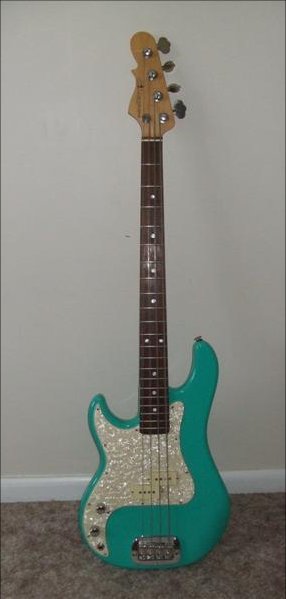 I added a pickguard and pick up covers and the bass really stands out now
Next I had a Fender Japan Jazz Bass I picked up for $350 USD, first I added a Metallic red pickguard and F logo Pickup cover, looked good but didn't do it for me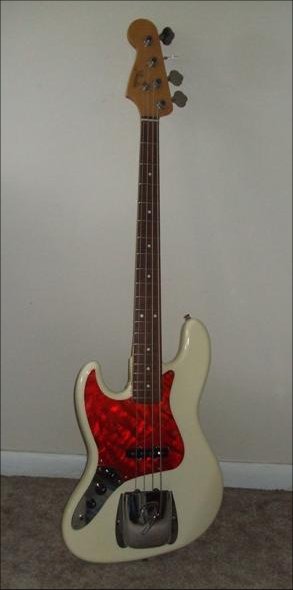 I then got the body refinished with the same pickguard and still not right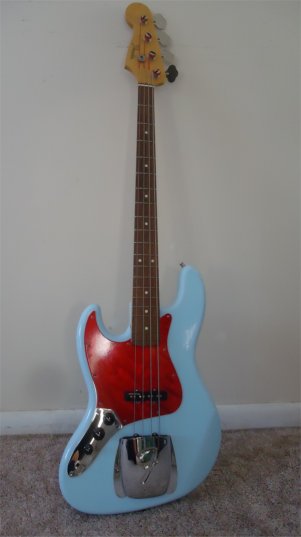 then I added a White pickguard and it really stands out.